A virtual Seminar on Saline Agriculture-Solution to Global Food Security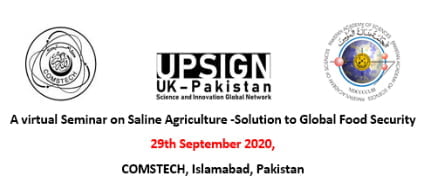 Click here  to watch the recording.
COMSTECH has arranged a virtual seminar on Saline Agriculture -Solution to Global Food Security on 29th September 2020. This 2-hour seminar brings together a panel of distinguished scholars in the field of Soil salinity, soil health, water & irrigation, innovative crops, livestock and aquaculture, policy across the globe.Salinity posing increasing threat to global good security affecting soil and water contamination making it not suitable for drinking and agriculture. Farmers are unable to use their lands, which causes famine, poverty and social disruption. The world population is growing tremendously, and so is the demand for food. But the reality is that the amount of land suitable for agriculture continues to reduce. Large areas of agricultural lands are lost every day due to salinity, land that is much needed for food production to feed the growing world population and address the climate change threats. This event is open to science policy makers, academicians, students, scientists working in field of Agriculture from all the member OIC states
This event is part of continuous efforts of COMSTECH to promote sustainable agriculture and nutritious food security in the OIC region. COMSTECH has 2 active projects at the moment related to Agriculture.
Development of Regional Gene Banks for plant Genetic Resources
New Breeding Technologies for Food and Nutritional Security

Download poster from here.
Download Scientific program from here.
Below are names of our panelists.
Welcome Chair
Chair: Dr Khalid Mahmood, UPSIGN/Rothamsted Research, UK
Khalid is an innovation lead at Impact Lab- Rothamsted Research in the UK and UPSIGN Agrifood lead. Rothamsted is the oldest agri research institute in the world. For over 177 years, we have been leading cutting-edge science and high-impact innovation. He is leading Agritech sector in Environment Futures Impact Lab with a consortium led by University of Exeter, Met Office, University of Plymouth. He is involved in developing new solutions to food security, sustainability, use of digital agriculture including IoT and data visualization. He is very keen in adopting interdisciplinary approaches to address sustainable food system challenges. He is advocating sustainable solutions to water, soil health, plants, and biodiversity. Khalid is trained as an Agriculture Economist with PhD from University of Gottingen Germany and MBA from a leading business school. He has previously worked with Royal Agricultural University and various other industry organizations in the UK and Germany.
Prof. Dr. Iqrar Ahmed Khan (Pakistan Academy of Sciences).
Prof Khan is former Vice Chancellor of University of Agriculture Faisalabad. He is a distinguished National Professor (2017). He is Ela Bhatt Professor-Germany (2019). He was awarded Ordre des Palmes Académiques (Civil Award, French Government-with the grade of Officer) (2015). He also got the Pakistan's highest civil award, Sitara-E-Imtiaz (Civil Award, Government of Pakistan) (2012). He is Fellow-Pakistan Academy of Sciences (2007);Senior Research Fellow-Pakistan Institute of Development Economics (2020).
Dr. S. Khurshid Hasanain, Adviser COMSTECH
Dr. S. Khurshid Hasanain is an Adviser at COMSTECH Secretariat, Islamabad and has previously served as a Professor of Physics and Dean of Science Faculty at Quaid-i-Azam University, Islamabad. He has been deeply involved in developing the STI Agenda 2026 of the OIC and is engaged with implementation of COMSTECH programs in various areas of food security in OIC countries.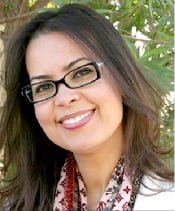 Dr. Ismahane Elouafi, Director General International Center for Biosaline Agriculture, the United Arab Emirates.
Dr. Elouafi is a global thought leader in science for sustainable development, food security and nutrition. She has been consistently ranked among the most influential women in science in the Arab world. Her contributions to science and policy have been recognized with a number of awards, including the National Reward Medal by His Majesty Mohamed VI, the King of Morocco (2014), and the Excellence in Science Award from the Global Thinkers Forum (2014).Throughout her career spanning more than two decades, Dr. Elouafi has initiated and led major science and partnership programs, developed strategies, and advised governments and international research and development institutions. She has extensive on-the-ground experience in agricultural research and development, stakeholder engagement, resource mobilization and partnership-building in Asia, Africa, and the Middle East.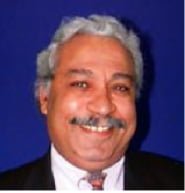 Prof. Dr. Ragab Ragab, UK Centre for Ecology & Hydrology, Hydrologist and Water Resources Management Specialist, Vice President, International Commission on Irrigation and Drainage (ICID).
Prof Ragab is the UKCEH Fellow, hydrologist and water resources management specialist. Long experience of being employed by both universities and research centres. Expert in catchment hydrology, irrigation, drainage, soil hydrology, soil physics, soil-water-plant –atmosphere relations, impact of land use and climate, change on water resources, water& food security and drought management. Vice President (2010-2013) of the International Commission on Irrigation & Drainage, ICID (www.icid.org), the Chairman of the Permanent Committee on Strategy and Organization, PCSO of ICID (2010-2014), Chairman of the Working Group on Water & Crops, ICID and was the Chairman of the British National Committee on Irrigation and Drainage, ICID-UK (2007-2011), founder of the WG on the use of poor quality water for food production, ICID. International Adviser to the Brazilian National Institute of Salinity studies and to King Saud University, Saudi Arabia, and UNDP. Lecturer and external examiner to various Universities in and outside the UK.
Dr. Kate Negacz , Vrije Universiteit (VU) Amsterdam, Netherlands Dr Kate Negacz is a Postdoctoral Researcher in the Department of Environmental Policy Analysis at the Institute of Environmental Studies (IVM), Vrije Universiteit Amsterdam. She is involved in the Interreg North Sea SALFAR project as an editor of 'Climate Change and Sustainable Agriculture in a Saline Environment' book. Kate holds a PhD in the field of environmental economics. Her research focuses on mapping the socio-economic potential of saline agriculture and conducting a quantitative and qualitative analysis of related data. Dr Negacz also works on the international biodiversity governance in the BioSTAR project in cooperation with the PBL Netherlands Environmental Assessment Agency. Before joining IVM, she was involved in several sustainability projects in Poland, Switzerland, Taiwan, Spain, Germany and the Netherlands.
Dr Abdelaziz Hirich, Biosaline Agriculture, Mohammed VI Polytechnic University, Ben Guerir, Morocco.
Dr Abdelaziz Hirich is Assistant professor of Biosaline agriculture in Mohammed VI Polytechnic University, African Sustainable Agriculture Research Institute in Laayoune, Morocco since January 2020. Prior to his current position he was scientist at the International Center for Biosaline Agriculture, Dubai from 2017 to 2020 and Postdoctoral fellow from 2014-2016. He has PhD in agricultural sciences (IAV HASSAN II, Morocco), MSc in land and water resources management (CIHEAM-IAMB, Italy) and Engineer diploma in Horticulture (IAV HASSAN II, Morocco). His expertise is focusing on Biosaline agriculture, salinity management, horticulture, irrigation management, alternative crops, fertigation.
Prof. Redouane Choukr-Allah, Environmental-Horticulture , IAV Hassan II University
Dr. Choukr-Allah is a senior fellow at ICBA. He is a horticultural, hydroponic and water expert with extensive experience in coordinating and managing field-based projects and technical teams involved in protected agriculture production. His most recent research focus is on water and energy use efficiency of greenhouse and net-house systems. He has extensive experience in use of saline water and of pre-treated sewage in agriculture, and soil and groundwater pollution prevention. He designed and implemented numerous experiments on crop water requirements and water scheduling and global water requirements to save water and maintain crop yields. As a project manager, he worked extensively on evaluating the use of treated sewage water in agriculture. He holds a Ph.D. degree in environmental horticulture from the University of Minnesota, USA. He is a professor for over 39 year at IAV Hassan II Morocco.
Prof. Steve McGrath Rothamsted Research, UK
Prof McGarth's research interests are in increasing understanding of the factors affecting the bioavailability, ecotoxicology and mobility of nutrients and toxins in soil-crop systems. He is skilled in using stable and radioisotopes to trace the movement and sources of nutrients and contaminants in soils and plants; and in LC-ICP-MS, synchrotron and NanoSIMs to identify the speciation and localisation of trace elements. His latest research focuses on developing rapid techniques for the analysis of soils and plants to predict the transfer of nutrients, including micronutrients, into the food chain, to improve crop yields, human and animal health and nutrition.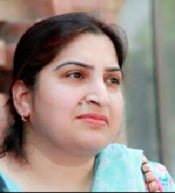 Prof Dr Arifa Tahir,
Lahore College for Women University
Dr Tahir is a leading scientist and scholar in the field of Industrial Biotechnology, Applied Microbiology, especially renowned for her research in the various areas relating to Environmental Microbiology, food microbiology, Nanotechnology, and Climate Change. Currently she is working as a chairperson of Environmental Science department, LCWU. She has extensive teaching and applied research. She is keen to promote hydroponic solutions for food production.
Dr. Fatou Bojang, National Agriculture Research Institute (NARI), Head Cereals Program, The Gambia
Dr. Fatou Bojang is a Gambian by birth. She recently completed her PhD on crop modelling from the University of Bamako in Mali, under West African Science Service Centre on Climate change and adapted land use (WASCAL). This is a regional program comprising of ten countries with one participant from each country. She was employed at the national agricultural research institute of the Gambia in 2007. During this period she hold various positions at the institute, as a research assistant, research officer, senior research officer and currently principal by research officer and Head cereals program, upon completion of her degree.
Dr Munawar Kazmi, Country Manager for ACIAR in Pakistan
Dr Munawar Kazmi is Islamabad based Country Manager for ACIAR in Pakistan. His background in plant diseases and he is a trained facilitator, worked extensively on the Farmer Field School approach, collaborating with national organizations and international agencies in Vietnam, Bangladesh, China, Thailand and Kyrgyzstan.
---
Link for registration and E- certificate:
https://docs.google.com/forms/d/e/1FAIpQLSf1W-OqncRdqUAL30DBm8_UID_qxM_VMJTkc_6o0mPxZqetgg/viewform
Procedure to join:
Join Zoom Meeting
https://us02web.zoom.us/j/87426686840?pwd=YzZiQ0N3TWluWUhHNnhXVlRNMWFuZz09
Meeting ID: 874 2668 6840
Password: 159753
Contact Information:
Address: COMSTECH Secretariat, 33-Constitution Avenue, G-5/2, Islamabad
Phone No. : 92 51 9220681-3
Fax : 92 51 9211115, 9220265, 9205264
Email: Khazima@comstech.org ; comstech@comstech.org ;