COMSTECH – ICCBS International Workshop on "Chemical Safety & Security in Academic and Industrial Laboratories"
August 24 – 25, 2021
Venue: COMSTECH Secretariat, Islamabad-Pakistan
Deadline for Applications: August 03, 2021
Introduction
The Islamic world is vast and diverse, comprising of many developing countries which are still in need of skills and knowledge in scientific research and laboratory management. The current scientific research topics touch many fields of expertise requiring interdisciplinary expertise. In this scenario, researchers, scientists working in all fields of natural sciences have to indulge themselves in research techniques from other disciplines to produce authentic and reliable results.
The work carried out in laboratories around the globe continues to provide important advances in science and engineering. The laboratories have become the center for acquiring knowledge and developing new materials for future use, as well as for monitoring and controlling those chemicals currently used routinely in thousands of commercial processes. The chemicals and equipment used today are beneficial, but simultaneously have the potential to damage human health, the environment, equipment, and the property.
A new culture of safety and security consciousness, accountability, has developed in organizations, and educational institutions around the world. Particularly, the laboratories of the chemical industry, government, and academia have developed special procedures and equipment for handling and managing chemicals and equipment safely and securely.
Realizing the importance of Chemical Safety & Security for Laboratories, a two-day program has been planned focusing on the subject in August 2021.
Objective
The program focuses on lectures being delivered by experts, eminent scholars/researchers in the area of Laboratory & Chemical Safety & Security, aimed at building concepts, enhancing critical thinking, and developing understanding of the subject at undergraduate, graduate, and post-graduate levels.
Laboratory & Chemical Safety & Security has critical role for staff, faculty, researchers and students working in a Chemical Laboratory. The program is designed aimed to get understanding on how to protect their health including laboratory assess and environment, enhancing efficiency and productivity.
Target Audience:
Scientists, Researchers, Lab supervisors, from the OIC countries.
Key Contents:
The workshop will cover the following topics:
• Behavior Based Safety
• 5S Housekeeping
• Good Lab. Practices (GLP)
• Hazard Recognition / Risk Assessment (RAMP)
• Understanding Safety Data Sheets
• Understanding Hazard Warning Signs, GHS Labeling, Coding & Tagging system
• Selection and use of Personal Protective Equipment (PPE)
• Chemical Safety / Compressed gas cylinder Safety
• Hazardous material management
• Fire Safety
• Electrical Safety
• Fume hoods / Air Change & Ventilation Systems
• Hazard Communication and use of Emergency Response Plan
• Lab. Waste Management & Safe disposal
• Documentation, SOPs
About the Speaker
Mr. Khalid Latif is a dynamic executive with over 35 years of experience in multi-national companies. He earned Master's Degree in In-organic Chemistry from University of Karachi. He participated in various professional training courses and medium-term assignments/ project from manufacturing facilities of parent companies in Europe and Asia Pacific countries.

He attended professional courses and management trainings for various institutions including Lahore University of Management Sciences (LUMS), Pakistan Institute of Management, American Management Institute, Institute of Business Management etc.
During his professional career, he achieved success in lowering cost and improving delivery of products to the customer using moderns supply chain concepts including JIT, QOTIF, vendor development and evaluation on the basis of their cost and efficiency, HHS & manufacturing excellence projects. Under University-Industry interaction seminar series, he  delivers lectures on various technical subjects including Work Place Ergonomics / Health Safety & Environment and Processional Integrity at multiple institutions in Pakistan.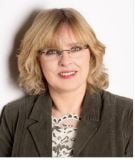 About the Speaker
Sabine Schultes is an internationally known expert in HSE, with more than 25
years of expertise in multi-national companies of the oil, food and chemical
industry.
She held positions in Product Safety and Dangerous Goods Management and
became a recognized specialist and Safety Advisor for Transport & Warehouse
Safety.
She leads the Logistics Safety & Risk Management of CEFIC, the European Chemical Industry Association and chairs the Dangerous Goods Working Group of the German Chemical Industry Association VCI.
Being a court-accredited European Certified Expert for Safety & Risk Assessments and Transport of Dangerous Goods acc. ISO 17024 and a Lead Auditor acc. ISO 14001, she conducts master class lectures for Safety Management. Currently she is Head of Delegation of the Subcommittee on GHS and the Transport of Dangerous Goods at the United Nations in Geneva and further committees.
Sabine has founded Dangerous Goods Assessments & Consulting to support companies globally to stay compliant with transport, storage and chemical regulations.
Besides her professional engagement she is an editorial journalist, book author, trainer and speaker and serves as Honorary Judge at the Administrative Court at Cologne, Germany
Travel & Local Hospitality:
COMSTECH will arrange local hospitality, for all selected participants. Travel support will be provided to the speakers/resource persons only. Participants are expected to get their travel funding from their parent organizations/country of origin.
Registration Process:
Step 1: Open online registration form for Physical Participation and Virtual Participation
Step 2: Read instructions in the application form carefully and submit a properly filled form along with your CV. Foreign participants must submit a scanned copy of passport.
Step 3: Selected candidates will be notified through email; hence, applicants are required to check their emails regularly.
Venue:
The workshop will be held at the COMSTECH headquarters, Islamabad. The city was purpose-built as the capital of sixth largest globally and second most populous (in OIC) country Pakistan in the year 1966. Pakistan, according to the Forbes magazine, is a hidden treasure for tourists with rich cultural diversity, ancient history, diverse landscape, cuisines, modern cities, and locally produced items.
Technical Focal Persons
Professor Dr. Zaheer Ul-Haq
In charge Safety and Security
Dr. Panjwani Center for Molecular Medicine and Drug Research
International Center for Chemical and Biological Sciences
University of Karachi
Workshop Coordinator
Muhammad Haris Akram
Programe Manager, COMSTECH
Tel: +92-51-9220681-3
Email: haris@comstech.org