Government College University Lahore Joins COMSTECH Consortium of Excellence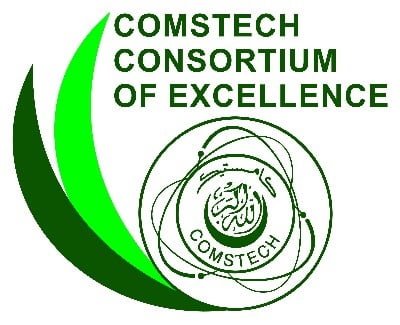 Government College University (GCU), Lahore joined COMSTECH Consortium of Excellence (CCoE). GCU assured tireless support and collaboration to COMSTECH initiatives for the promotion of collaboration among OIC countries in science and technology.
The OIC Ministerial Standing Committee on Scientific and Technological Cooperation (COMSTECH) and Ministry of Foreign Affairs, Government of Pakistan launched "COMSTECH Consortium of Excellence (CCoE)" comprising of leading academic and research institutions of Pakistan and OIC member states in the fields of science, technology, engineering and mathematics.
CCoE is launched under the "Science Diplomacy Initiative" of the Ministry of Foreign Affairs (MoFA), Government of Pakistan with the purpose of putting efforts to achieve excellence in partnership.
CCoE initiative was conceived to provide the platform to the leading universities of Pakistan and the universities of the OIC member states to cooperate, collaborate and showcase their achievements.
Currently following 19 universities have joined CCoE and the membership process of CCoE is underway.
International Centre for Chemical and Biological Sciences (ICCBS), University of Karachi, Karachi
National University of Science and Technology (NUST), Islamabad
Ghulam Ishaq Khan Institute of Engineering Sciences & Technology (GIKI), Topi, Dist. Swabi
Quaid-e-Azam University, Islamabad
Lahore University of Management Sciences (LUMS), Lahore
National Institute of Health (NIH), Islamabad
Pakistan Institute of Nuclear Science and Technology (PINSTECH), Islamabad
Government Collage University, Lahore
University of Karachi, Karachi
University of the Punjab, Lahore
COMSATS University, Islamabad
University of Peshawar, Peshawar
University of Lahore, Lahore
NED University of Engineering and Technology (NEDUET), University Road, Karachi – 75270
The Islamia University of Bahawalpur, Bahawalpur
Bahauddin Zakaria University (BZU), Multan
Baluchistan University of Engineering and Technology (BUET), Khuzdar, Baluchistan
Baluchistan University of Information Technology Engineering and Management Sciences (BUITEMS), Airport Road, Baleli, Quetta, Baluchistan
Al- Shifa Trust Eye Hospital Rawalpindi, Jhelum Road, Rawalpindi, Pakistan
Netkent Mediterranean Research and Science University, Lefkoşa, Turkish Republic of Northern Cyprus, Turkey