COMSTECH Webinar on "Escherichia coli as a Model Organism"
Prof. Dr. Ute Römling
Professor
Department of Microbiology, Tumor and Cell Biology Karolinska Institutet, Stockholm, Sweden
Date and Time: November 11, 2021 from 15:00-17:00 (Pakistan Standard Time)
Overview:
The bacterium Escherichia coli is one of the most well-investigated bacteria due to its occurrence in almost every human, along with being one of the major pathogens for humans. However, little is known about E. coli as a commensal, despite the fact that E. coli K-12 is a laboratory model organism. In this Webinar, Prof. Römling will analyze her research finding of a recent E. coli K-12 clonal member in post-industrial human beings.
Target Audience:
The webinar is open to students, researchers, young scientists, and academicians from the OIC member states and other countries.
For Registration please visit: https://forms.gle/bwzKk8XC1623aqHt6
Procedure to Join: Zoom link will be shared with selected participants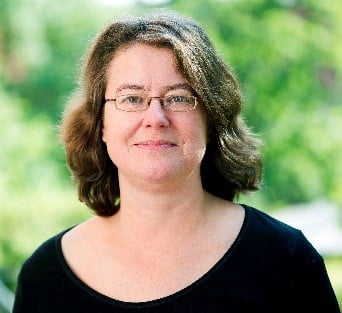 Profile of Speaker:
Prof. Dr. Ute Römling is Professor of Medical Microbial Physiology at the world famous Karolinska Institutet in Stockholm, Sweden. Her research focuses on the molecular mechanisms of biofilm formation mainly in Enterobacteria such as Salmonella typhimurium and persistence mechanisms of Pseudomonas aeruginosa world-wide spread clone C.
Prof. Romling has 129 publications, 43 peer-reviewed reviews, 2 peer-reviewed protocols, 10 popular-scientific publications, 15 book chapters and 1 book editorial. Among others, she has received research grants from the Swedish Research Council, ALF Foundation, European Commission and the German Research Foundation.
In 2000, she received the Young Investigator Award for Research in Clinical Microbiology and Infectious Diseases from the ESCMID (European Society of Clinical Microbiology and Infectious Diseases). Furthermore, Prof. Romling has been an Associate faculty at the International Center for Chemical Biology and Sciences, University of Karachi, Pakistan since 2016. She is a member of The European Academy of Microbiology since 2017, has been selected for AcademiaNet in 2016 and is a Member of USERN since 2020.
Webinar Coordinator:
Muhammad Haseeb Ahmad
Program Officer
COMSTECH, Islamabad.
Email: Haseeb.ahmad@comstech.org
Phone: +92 51 9220681