International Workshop and Exhibition on Artificial Intelligence in Health Care
Deadline for Applications: October 25, 2020
The healthcare industry is developing rapidly with large volumes of data and increasing challenges in cost and patient outcomes. Artificial Intelligence (AI) with its wide applications in the healthcare systems for e.g. internet of things (IoT) for healthcare, gathering of data for AI applications, Intelligent health platform, intelligent hospital management, diagnostic and predictive systems, health care programming paradigms and software architecture, smart medical devices, and security & privacy for medical health care. The developed countries are already reaping the benefits of AI by integrating it into their healthcare systems. However, in low resource settings, its applications are very limited. In such settings, AI can play a tremendous role in improving the efficiency of healthcare systems.
Realizing the importance of AI in the healthcare systems, COMSTECH has planned a three-day workshop focusing on the subject in November 2020.
Venue:
The workshop will be held at the COMSTECH headquarters in one of the most modern and scenic capital cities of the world, Islamabad. The city was purpose-built as the capital of 6th largest globally and 2nd most populous (in OIC) country Pakistan in the year 1966. Pakistan, according to the Forbes magazine, is a hidden treasure for tourists. with rich cultural diversity, ancient history, diverse landscape, cuisines, modern cities, and locally produced items
Objectives of the Workshop:
The objective of this International Workshop on "Artificial Intelligence in Health Care" is to bring together the researchers, industrials partners, and practitioners interested in the specification, design, and development of AI to cultivate smart healthcare systems that will improve personal healthcare in a better way.
Key Contents:
The workshop will cover the following topics:
Intelligent Hospital Management
Health Software Architecture, Framework, Design & Engineering
Internet of things for healthcare
Intelligent technologies for healthcare (smart homes, cloud-based, etc.)
Programming paradigms and tools for health applications
Automated Diagnosis and Prediction
Data discovery
Workshop Organizing Committee:
Patron:
Prof. Dr. Atta-ur-Rahman (FRS., N.I., H.I., S.I., T.I.)
Chairman Prime Minister Task Force on Information Technology
Chair:
Prof. Dr. Iqbal Chaudhary (H.I., S.I., T.I.)
Coordinator General COMSTECH/Director ICCBS/ Distinguished National Professor
Co-Chair:
Prof. Dr. Shoab A. Khan
FOUNDER CARE, Islamabad
Technical Focal Person:
Dr. Shafaat A. Bazaz
Vice Chancellor, Sir Syed CASE Institute of Technology, Islamabad
Resource Persons:

---
2. Prof Amir Hussain
Edinburgh Napier University,
Scotland, UK
Founding Head of the Data Science and Cyber Analytics (DSCA) Research Group
Founding Head of the Cognitive Big Data and Cybersecurity (CogBiD) Research Lab
Profile of the speaker is available here
---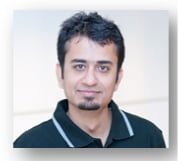 ---
4. Dr. Usman Akram
Associate Head of Department,
College of Electrical and Mechanical Engineering,
National University of Sciences and Technology,
Islamabad, Pakistan.
---
5. Dr. Ahmad Raza Shahid
Assistant Professor
COMSATS University,
Islamabad, Pakistan
---
6. Dr. Muhammad Salman Khan
Assistant Professor,
University of Engineering and Technology,
Peshawar, Pakistan

---
7. Dr. Sadia Shakeel
Assistant Professor,
Institute of Space Technology,
Islamabad, Pakistan
---
---
9. Mr. Muhammad Usama
Senior Data Scientist,
MTBC
Target Audience:
Healthcare professionals, students, researchers, young entrepreneurs and policymakers from the OIC countries are encouraged to apply.
Travel & Local Hospitality:
COMSTECH will arrange complete local hospitality, internal transportation, gala dinner and sightseeing visits for all registered participants. Travel support will be provided to the speakers/resource persons only. Participants are expected to get their travel funding from their parent organizations/country of origin.
Registration Process:
Step 1: Fill online from Here
Step 2: Read instructions in the application form carefully and submit a properly filled form along with your CV. Foreign participants must submit a scanned copy of the first three pages of their passport along with the application form.
Step 3: Selected candidates will be notified through email; hence, applicants are required to check their emails regularly.
The workshop Comprises of the four following major activities
Poster Presentations
Technical Talks (Plenary Sessions)
Training Program (Python etc.)
Exhibition of Products/Services in AI for Health
Participations in above three categories are invited to show case your contribution in the above mentioned or relevant fields of Research and Development. The workshop would be a good forum to get your research appreciated
Poster Presentations
To participate in poster presentation activity or to showcase your research work and projects, please email your four page draft at muhammad.saleem@case.edu.pk according to the guidelines for poster presentations and poster templates. The best three posters will be awarded after the judgment procedure. The last date for the submission of posters is October 25th 2020.
2. Plenary Session
The event will be open for all participants for technical talks, discussions, presentations etc.
3. Training Program
To participate as trainer or trainee, please email your Expression of Interest and theme of training (as trainer, maximum one page) latest by October 25th 2020 at adeel@case.edu.pk
4. Exhibition of Products/Services in AI for Health
Young entrepreneurs are encouraged to display their research products/services in field of AI applications for healthcare industry. Please email your Expression of Interest and details of your product/services latest by October 25th 2020 at haris@comstech.org.
Workshop Coordinators:
Muhammad Haris Akram
Programme Manager, COMSTECH
Tel: +92-51-9220681-3
Fax: +92-51-9205264, +92-51-9220265
Email: haris@comstech.org
Dr. Saman Riaz
Assistant Professor
Sir Syed CASE Institute of Technology, Pakistan
Email: saman.riaz@case.edu.pk