Advanced Certificate Course on "Technology Commercialization, Innovation and Entrepreneurship"

August 30 – 31, 2021
Venue: COMSTECH Secretariat, Islamabad-Pakistan
Deadline for Applications: August 03, 2021
Introduction
The Islamic world is very diverse, comprising of many developing countries which are still in need of awareness and knowledge regarding the latest scientific research techniques. The Science, Technology and Innovation (STI) Agenda, 2026 adopted by First OIC Summit on Science & Technology mandates COMSTECH to strengthen cooperation among OIC member states for capacity building in innovation and foster multilateral collaborations to bolster frontier technologies led entrepreneurship as a way forward in achieving Sustainable Development Goals (SDG's).
Undeniably, Science, technology and innovation are globally recognized as strategic drivers of economic growth. Recent developments in frontier technologies, including artificial intelligence, Internet of Things (IoT), robotics and biotechnology, have shown tremendous potential to attain the sustainable development goals to support global GDP.
In this regard, technology commercialization is the most effective and efficient way to transform ideas into products and services, which will eventually satisfy people's needs. This process also looks at whether the inherent strategies have a long term economic advantage. Technology commercialization plays an important role in the integrated national approach for innovation and research. Likewise, businesses are always looking for new strategies to improve their market status, increase their business awareness and develop successful products and services.
Realizing the importance of Technology Commercialization and Innovation for Entrepreneurs, a two-day program has been planned focusing on the subject in August 2021.
Objective
The program focuses on lectures being delivered by eminent expert in the area of technology commercialization, aimed at building concepts, enhancing critical thinking, and developing understanding of the subject for startups, technology developers, researchers, entrepreneurs etc.
Key Contents:
The certificate course will cover the following topics:
1. Two Paradigm Shifts in New Era : Digital Transformation and Sustainable Development
The lecture explores how the assumptions accepted since the 19th century have changed with digital transformation and sustainable development approaches in the new age. It also examines how they have transformed our ways of doing business and our business models.
2. The Entrepreneurial Mindset
The lecture explores how an entrepreneur's mindset should be and what skills as well as competencies the entrepreneur should have for the startup.
3. The Lean Startup and Business Model Canvas (Technology Commercialization)
The lecture will explore the Lean Startup methodology and how to use the business model canvas with this approach.
4. Innovation Management
The lecture explores the relationship between innovation and entrepreneurship in sense of how innovation can be managed in institutions.
5. Target Audience:
Scientists, Researchers, Young Entrepreneurs, Innovators, Product Developers, Students, Officials from Incubation Centers, Business Developers, from the OIC countries.
Dr. Tuğçe Aslan completed her undergraduate education with a full scholarship as a double major in International Relations and Economics from Bilgi University. After this, she got her master degree in European Economics and Business Law at Rome Tor Vergata University with an IBM scholarship. Then, she received her PhD in the field of Management and Organization at Bahçesehir University with a full scholarship.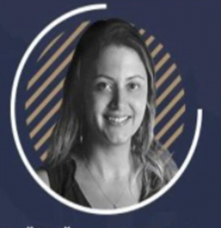 Dr. Aslan is an academic in the Faculty of Business Administration at Bahcesehir University and she is an adjunct professor at Netkent Mediterranean Research and Science University. She gives lectures and conducts research in the fields of technology commercialization, entrepreneurship and innovation, current approaches in business and management, and strategic management. Her PhD thesis is on social entrepreneurship and sustainable development. She took part in many national and international projects as a trainer, consultant, mentor, and coordinator.
Registration Process:
Step 1: Open online registration form, Click Here
Step 2: Read instructions in the application form carefully and submit a properly filled form.
Step 3: Selected candidates will be notified through email; hence, applicants are required to check their emails regularly.
NOTE: Only shortlisted participants will be notified via Email .
Coordinator
Muhammad Haris Akram
Programe Manager, COMSTECH
Tel: +92-51-9220681-3
Email: haris@comstech.org