Online Certificate Course on
"MICROPROPAGATION OF QUALITY BANANA PLANT FOR COMMERCIAL PURPOSE"
November 25, 2021
Registration Deadline : Nov 21-2021
Organized by
COMSTECH, Secretariat, Islamabad In collaboration with International Center for Chemical and Biological Sciences (ICCBS) and Pakistan Biotechnology Information Center (Karachi Chapter)
Who Should Attend:
The course is design to address the interest of scientists and research scholars working in various fields of plant biotechnology particularly cash crop Banana.
Course Content:
The course will be comprises of series of lectures and "online hands on training sessions" covering following contents:
Overview of Plant Tissue Culture and its Applications
Equipment and Media used
Explant Selection
Sterilization
Initiation, Multiplication, Shooting and Rooting
Registration:
Registered participants will receive e-certificates
Please register at following link before Nov. 22, 2021
https://forms.gle/MytFUE9Z5gbt1tBKA
WORKSHOP PROGRAM (Pakistan Standard Time)
12:00-12:05     Inauguration Ceremony
12:05-12:10     Recitation of the Holy Quran
12:10-12:20     Welcome Address by Prof. Dr. M. Iqbal Choudhary, Coordinator General COMSTECH
12:20-13:15     Lecture entitled, "Basic Plant Tissue Culture Techniques and the Role of Androgenesis and Embryogenesis in Attainment of SDG2"
13:15-14:30   Practical Session (Tissue culture of Cash Crop Banana)
14:30-14:40   closing remarks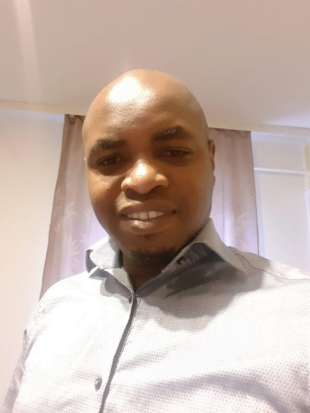 Dr. Paul Chege
Afri-Center
International Service for the Acquisition of Agri-biotech Applications ISAAA pakache06@gmail.com
Dr. Paul Chege is an associate with the International Service for the Acquisition of Agri-biotech Applications (ISAAA AfriCenter), with the role of information and knowledge materials development. He is an editor with Springer Nature's Cereal Research Communication Journal, a quarterly periodical dedicated primarily to plant cell and tissue culture research, but also cereal breeding and biotechnology research. Paul obtained his Ph.D. degree in Crops and Horticultural Sciences from the Hungarian University of Agriculture and Life Sciences, after successfully defending his doctoral dissertation titled 'Improvement of Somatic Embryogenesis and Androgenesis Systems for Sorghum towards Production of Doubled Haploid Lines in Select Hungarian Varieties'. He holds an MSc. degree in Agricultural Biotechnology from the same university, and a BSc. in Horticulture degree from Jomo Kenyatta University of Agriculture and Technology (JKUAT) in Kenya. Paul was previously a program officer in charge of Open Forum on Agricultural Biotechnology in Africa (OFAB-Kenya Chapter) at ISAAA AfriCenter during which he was involved in sharing information on benefits accruing from acquisition of biotech crops to an array of stakeholders including policy makers, legislatures, community leaders, farmers and consumers. Paul has published peer reviewed articles in high impact factor journals on tissue culture, and numerous policy briefs, notably 'Enhancing Africa's Capacity for International Biosafety Negotiations', and was part of the African delegation at COP/MOP 8 in Cancun Mexico.
CONTACT PERSON
Ms. Khazima Muazim
Programme Manager
COMSTECH Secretariat, Islamabad
Tel: +92-51-9220681-3
Email: khazima@comstech.org